5 Things we are loving/wanting/dreaming of on this Friday
Stylish Mama:
1.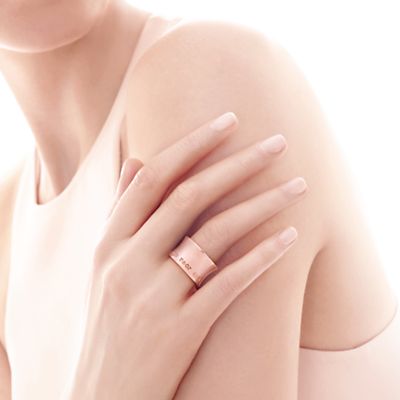 Tiffany 1837 Rubedo ring
Rubedo is a new metal that Tiffany is selling for a limited time - it is a beautiful rose shade and Tiffany says it just glows when you wear it. What woman doesn't want to glow?!?
2.
J. Crew Canvas Leopard Baseball Cap

Some days are bad hair days...or just don't feel like doing much with your hair if you have to run errands or see your child play a game outdoors. I am one that always grabs a baseball hat on those days. But I am thinking a cute leopard print one would be a fun alternative. Plus Leopard in my book is like a neutral color, goes with everything!



Organized Chica:
Well in case you haven't heard, I am HUGE New Kids on the Block fan, so you betcha that I want to try out the Wahlberg's family fancy restaurant, Alma Nove. I've heard good things about it and what kind of fan would I be if I didn't go support the Wahlberg's. Definitely on my restaurant wish list!



4.
My favorite comedy to watch, The Big BANG THEORY! I love this show, I can always count on them to make me laugh so hard. It's refreshing to watch genuine comedy!! I love me some Sheldon! HAHA!! Any of you watch? You will know what I mean.
Stylish Mama meets Organized Chica:
5.
Here is to wishing for warmer weather! This photo was taken last summer at the beach in Newport,RI. Can't wait for our annual beach date in 2014! Sheree, you ready? I know you are reading this! :)
Love, Stylish Mama meets Organized Chica, xox